Department of AI Systems Medicine
We approach questions from the viewpoint of medical professionals by integrating large-scale data acquisition, mathematical modeling, and validation experiments. We are also investing heavily in science and medicine's future by emphasizing education inside and outside our laboratory. Please visit
our website
for more information.
Junior Associate Professor
Specially Appointed
Assistant Professor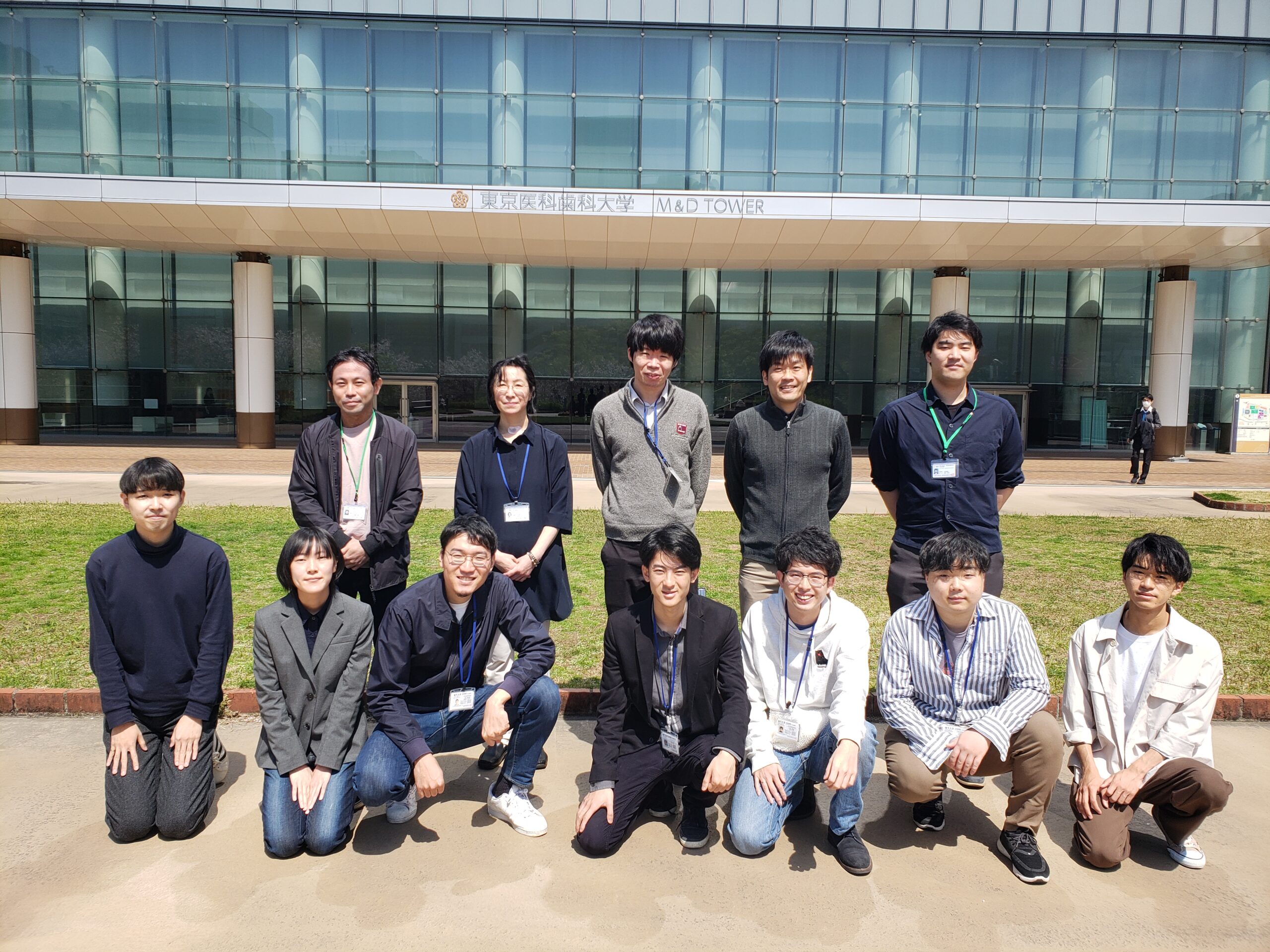 We developed LIGHTHOUSE (
Shimizu et al., 2022
), an AI drug discovery system that "illuminates" target compounds from a vast chemical space. This study was widely broadcasted in many media.
We are extending LIGHTHOUSE to develop a drug discovery platform that incorporates the laws of physiochemistry. We have begun to take on the challenge of designing not only small-molecule drugs but also more complex molecules such as nanobodies.
Understanding Multifactorial Diseases by Integrating Multi-omic Data
The cause of multifactorial diseases such as diabetes and cancer cannot be attributed to a single gene or molecule. Therefore, we aim comprehensive and quantitative understanding of the pathogenesis of multifactorial diseases by integrating multi-omic data, including metabolites, proteins, and RNA using mathematical analysis (
Kodama, Oshikawa, Shimizu et al., 2020
; Uematsu, Ohno, et al., iScience, 2022)。
AI-based stratification for personalized medicine (clinical informatics)
Based on our expertise as physicians, we are developing analytical methods and tools to address issues unique to healthcare data and conducting research for personalized medicine. For example, by using AI to learn breast cancer gene expression data, we developed a method to stratify stages based on only 23 genes (
Shimizu et al., 2019
), which was broadcasted in NHK news and Nikkei newspaper.
We are doing a variety of other research in addition to the above three. Please contact us for more information.
Hozumi H, Shimizu H. Bayesian network enables interpretable and state-of-the-art prediction of immunotherapy responses in cancer patients. PNAS Nexus. in press
Fujinuma S, Nakatsumi H, Shimizu H, Sugiyama S, Harada A, Goya T, Tanaka M, Kohjima M, Takahashi M, Izumi Y, Yagi M, Kang D, Kaneko M, Shigeta M, Bamba T, Ohkawa Y, Nakayama KI. FOXK1 promotes nonalcoholic fatty liver disease by mediating mTORC1-dependent inhibition of hepatic fatty acid oxidation. Cell Rep. in press.
清水 秀幸 編著. 実験医学別冊 Pythonで実践 生命科学データの機械学習. 羊土社 2023
Uematsu S, Ohno S, Tanaka KY, Hatano A, Kokaji T, Ito Y, Kubota H, Hironaka K, Suzuki Y, Matsumoto M, Nakayama KI, Hirayama A, Soga T, Kuroda S. Multi-omics-based label-free metabolic flux inference reveals obesity-associated dysregulatory mechanisms in liver glucose metabolism. iScience, 25(2), 103787. (2022)
Ohno S, Uematsu S, Kuroda S. Quantitative metabolic fluxes regulated by trans-omic networks. Biochem. J. 479(6), 787–804, 2022
Kokaji T, Eto M, Hatano A, Yugi K, Morita K, Ohno S, Fujii M, Hironaka K, Ito Y, Egami R, Uematsu S, Terakawa A, Pan Y, Maehara H, Li D, Bai Y, Tsuchiya T, Ozaki H, Inoue H, Kubota H, Suzuki Y, Hirayama A, Soga T, Kuroda S. In vivo transomic analyses of glucose-responsive metabolism in skeletal muscle reveal core differences between the healthy and obese states. Sci. Rep. 12(1), 1–19, 2022
Aso H, Ito J, Ozaki H, Kashima Y, Suzuki Y, Koyanagi Y, Sato K. Single-cell transcriptome analysis illuminating the characteristics of species-specific innate immune responses against viral infections. bioRxiv, 2022
Mise S, Matsumoto A, Shimada K, Hosaka T, Takahashi M, Ichihara K, Shimizu H, Shiraishi C, Saito D, Suyama M, Yasuda T, Ide T, Izumi Y, Bamba T, Kimura-Someya T, Shirouzu T, Miyata H, Ikawa M, and Nakayama KI. Kastor and Polluks polypeptides encoded by a single gene locus cooperatively regulate VDAC and spermatogenesis. Nature Commun. 2022
Shimizu H, Kodama M, Matsumoto M, Orba Y, Sasaki Y, Sato A, Sawa H, Nakayama KI. LIGHTHOUSE illuminates therapeutics for a variety of diseases including COVID-19. iScience 2022
Habara M, Sato Y, Goshima T, Sakurai M, Imai H, Shimizu H, Katayama Y, Hanaki S, Masaki T, Morimoto M, Nishikawa S, Toyama T, Shimada M. PNAS 2022
Terakawa A, Hu Y, Kokaji T, Yugi K, Morita K, Ohno S, Pan Y, Bai Y, Parkhitko AA, Ni X, Asara JM, Bulyk ML, Perrimon N, Kuroda S. iScience 2022
  
Aso H, Nagaoka S, Kawakami, Ito J, Islam S, Tan BJY, Nakaoka S, Ashizaki K, Shirogushi K, Suzuki Y, Satou Y, Koyanagi Y, Sato K. Multiomics investigation revealing comprehensive characteristics of HIV-1-infected cells in vivo. Cell Rep., 32 (2), 107887, 2020
 
Kosugi Y, Uriu K, Suzuki N, Yamamoto K, Nagaoka S, Kimura I, Konno Y, Aso H, Willett BJ, Kobayashi T, Koyanagi Y, Ueda MT, Ito J, Sato K. A comprehensive investigation on the interplay between feline APOBEC3Z3 proteins and feline immunodeficiency virus Vif proteins. J. Virol., 95(13):e0017821, 2021
Ichihara K, Matsumoto A, Nishida H, Kito Y, Shimizu H, Shichino Y, Iwasaki S, Imami K, Ishihama Y, Nakayama KI. Combinatorial analysis of translation dynamics reveals eIF2 dependence of translation initiation at near-cognate codons. Nucleic Acids Res. 2021
Shimizu H, Nakayama KI. A universal molecular prognostic score for gastrointestinal tumors. NPJ Genom. Med. 2021
Egami R, Kokaji T, Hatano A, Yugi K, Eto M, Morita K, Ohno S, Fujii M, Hironaka K, Uematsu S, Terakawa A, Bai Y, Pan Y, Tsuchiya T, Ozaki H, Inoue H, Uda S, Kubota H, Suzuki Y, Matsumoto M, Nakayama KI, Hirayama A, Soga T, Kuroda S. iScience 2021
Hwang YS, Suzuki S, Saita Y, Ito J, Sakata Y, Aso H, Sato K, Hermann BP, Sasaki K. Reconstitution of prospermatogonial specification in vitro from human induced pluripotent stem cells. Nature Commun.,11(1), 5656, 2020
Nakano Y, Keisuke Y, Ueda MT, Soper A, Konno Y, Kimura I, Uriu K, Kumata R, Aso H, Misawa N, Nagaoka S, Shimizu S, Mitsumune K, Kosugi Y, Juarez-Fernandez G, Ito J, Nakagawa S, Ikeda T, Koyanagi Y, Harris RS, Sato K. A role for gorilla APOBEC3G in shaping lentivirus evolution including transmission to humans. PLoS Pathog., 16(9), e1008812, 2020
Onoyama I, Nakayama S, Shimizu H, Nakayama KI. Loss of Fbxw7 impairs development of and induces heterogeneous tumor formation in the mouse mammary gland. Cancer Res. 2020
Shimizu H, Nakayama KI. Artificial intelligence in oncology. Cancer Sci. 2020
Yamauchi Y, Nita A, Nishiyama M, Muto Y, Shimizu H, Nakatsumi H, Nakayama KI. Skp2 contributes to cell cycle progression in trophoblast stem cells and to placental development. Genes Cells. 2020
Oshikawa K, Matsumoto M, Kodama M, Shimizu H, Nakayama KI. A fail-safe system to prevent oncogenesis by senescence is targeted by SV40 small T antigen. Oncogene 2020
Kodama M, Oshikawa K, Shimizu H, Yoshioka S, Takahashi M, Izumi Y, Bamba T, Tateishi C, Tomonaga T, Matsumoto M, Nakayama KI. A shift in glutamine nitrogen metabolism contributes to malignant progression of cancer. Nature Commun. 2020
Kokaji T, Hatano A, Ito Y, Yugi K, Eto M, Morita K, Ohno S, Fujii M, Hironaka K, Egami R, Terakawa A, Tsuchiya T, Ozaki H, Inoue H, Uda S, Kubota H, Suzuki Y, Ikeda K, Arita M, Matsumoto M, Nakayama K.I, Hirayama A, Soga T, Kuroda S. Science Signaling 2020
Ohno S, Quek L-E, Krycer JR, Yugi K, Hirayama A, Ikeda S, Shoji F, Suzuki K, Soga T, James DE, Kuroda S. iScience 2020
Quek L-E, Krycer JR, Ohno S, Yugi K, Fazakerley DJ, Scalzo R, Elkington SD, Dai Z, Hirayama A, Ikeda S, Shoji F, Suzuki K, Locasale JW, Soga T, James DE, Kuroda S. iScience 2020
Aso H, Ito J, Koyanagi Y, Sato K. Comparative Description of the Expression Profile of Interferon- stimulated Genes in Multiple Cell Lineages Targeted by HIV-1 Infection. Front. Microbiol., 10, 429, 2019
Shimizu H, Nakayama KI. A 23 gene-based molecular prognostic score precisely predicts overall survival of breast cancer patients. EBioMedicine 2019
Muto Y, Moroishi T, Ichihara K, Nishiyama M, Shimizu H, Eguchi H, Moriya K, Koike K, Mimori K, Mori M, Katayama Y, Nakayama KI. Disruption of FBXL5-mediated cellular iron homeostasis promotes liver carcinogenesis. J. Exp. Med. 2019
Shimizu H, Takeishi S, Nakatsumi H, Nakayama KI. Prevention of cancer dormancy by Fbxw7 ablation eradicates disseminated tumor cells. JCI Insight 2019
Krycer JR, Yugi K, Hirayama A, Fazakerley DJ, Quek L-E, Scalzo R, Ohno S, Hodson MP, Ikeda S, Shoji F, Suzuki K, Domanova W, Parker LB, Nelson ME, Humphrey SJ, Turner N, Hoehn KL, Cooney GJ, Soga T, Kuroda S, James DE. Cell Reports 2017
Sano T, Kawata K, Ohno S, Yugi K, Kakuda H, Kubota H, Uda S, Fujii M, Kunida K, Hoshino D, Hatano A, Ito Y, Sato M, Suzuki Y, Kuroda S. Science Signaling 2016
Tokuyama K, Ohno S, Yoshikawa K, Hirasawa T, Tanaka S, Furusawa C, Shimizu H. Microb. Cell Fact. 2014
Nakashima N, Ohno S, Yoshikawa K, Shimizu H, Tamura T. Appl. Environ. Microbiol. 2014
Ohno S, Shimizu H, Furusawa C. Bioinformatics 2014
Ohno S, Furusawa C, Shimizu H. J. Biosci. Bioeng. 2013
Saiki Y, Yoshino Y, Fujimura H, Manabe T, Kudo Y, Shimada M, Mano N, Nakano T, Lee Y, Shimizu S, Oba S, Fujiwara S, Shimizu H, Chen N, Nezhad ZK, Jin G, Fukushige S, Sunamura M, Ishida M, Motoi F, Egawa S, Unno M, Horii A. DCK is frequently inactivated in acquired gemcitabine-resistant human cancer cells. Biochem. Biophys. Res. Commun. 2012
Shimizu H, Horii A, Sunamura M, Motoi F, Egawa S, Unno M, Fukushige S. Identification of epigenetically silenced genes in human pancreatic cancer by a novel method "microarray coupled with methyl-CpG targeted transcriptional activation" (MeTA-array). Biochem. Biophys. Res. Commun. 2011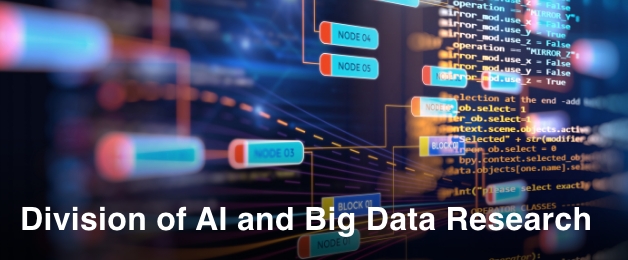 Department of Integrated Analytics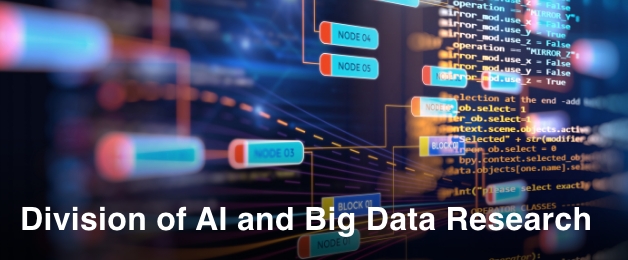 Department of AI Technology Development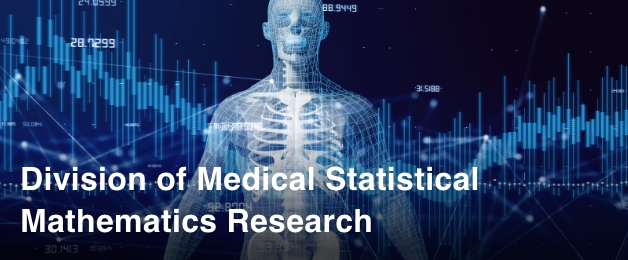 Department of Biostatistics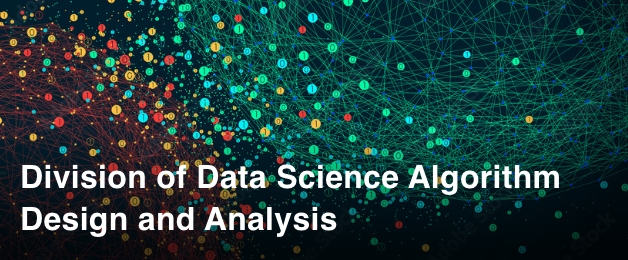 Department of Data Science Algorithm Design and Analysis